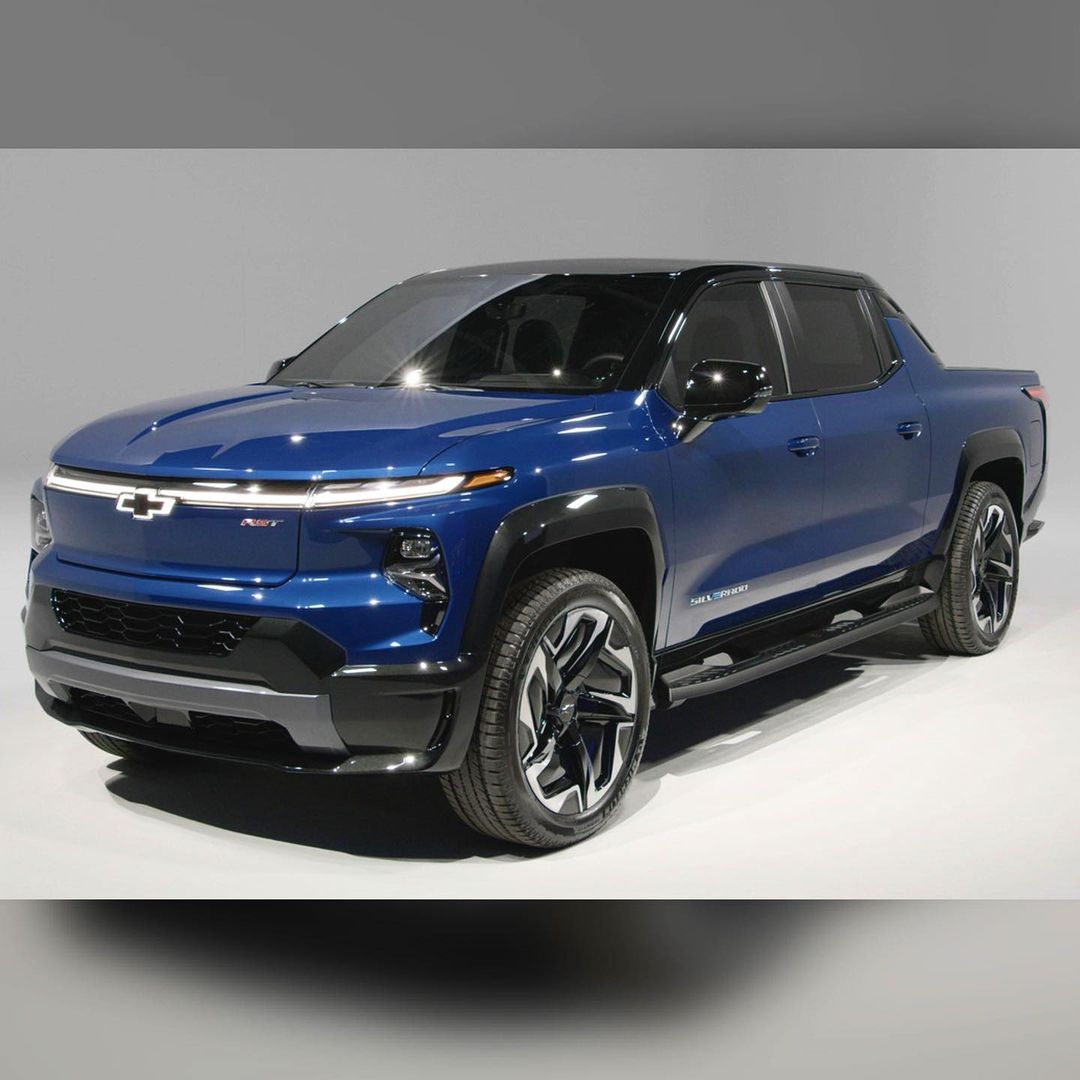 The 2024 Chevrolet Silverado EV may be late to the electric-pickup party, but from our early look it appears to have been worth the wait. Rivian, Ford, GMC, and Tesla have set lofty expectations for range, power, and towing. To match them, the Silverado EV offers up to 400 miles of range, up to 664 horsepower, and up to 10,000 pounds' worth of tow rating.
Two trim levels will be available to start. The prices Chevy is quoting—$105,000 for the fully loaded RST on display, and $39,900 for the base and fleet-oriented WT—don't include destination, which is $1695 on the current non-electric Silverado. Chevy says these two prices represent the bookends of the Silverado EV pricing spectrum and that upcoming trim levels will fall between.
Batteries, Range, and Performance​
The Silverado EV is about the same length and height as a regular crew-cab, short-bed Silverado, but the only thing the two trucks share is part of their names. The Silverado EV isn't even assembled in the same factory. Instead, it's built on a narrower version of the
GMC Hummer EV
's underpinnings. That means independent front and rear suspension, front and rear electric motors (although two of them, rather than the Hummer's three), and an available
200.0-kWh battery
pack with 400 miles of estimated range.
Also like the Hummer EV, the Silverado EV has an electrical architecture capable of charging at 800 volts and 350 kW that allows it to add 100 miles of range in just 10 minutes, according to Chevrolet. It's worth noting that that substantial range figure is for the truck with 24-inch wheels, which are standard on the first available trim level, the RST. The WT has 18-inch wheels, and though Chevy says the WT will be available with 400 miles of range, it has not yet discussed the effect of those wheels on range estimates.
We also don't know the range of the $39,900 WT, but we expect it to be like the lower trim levels of the Hummer EV, which GMC currently estimates will
span from 250 to 300 miles
.
Where the WT offers 510 horsepower and 615 pound-feet of torque, the RST features a drive mode called "Wide Open Watts" (WOW, get it?) that enables 664 horsepower and 780 pound-feet of torque. In this mode, Chevy says zero-to-60-mph acceleration will be better than 4.5 seconds, which makes it quicker than Ford's claim for the most powerful
F-150 Lightning
.
While Chevy hasn't said how much power the RST has in its regular mode, it shouldn't be lower than the WT's output.